2023-01-07 11:34:44
News 2023.01 - Berndorf Station
News from the artbeeren!
On the route of the Leobersdorf railway, the Berndorf station is located directly on the Triesting river. The reception building, opened in the summer of 1878, can be considered a very typical representative of small-town station buildings of the imperial-royal state railways (kkStB). Although the original has undergone some alterations to the side wing, it is still in use.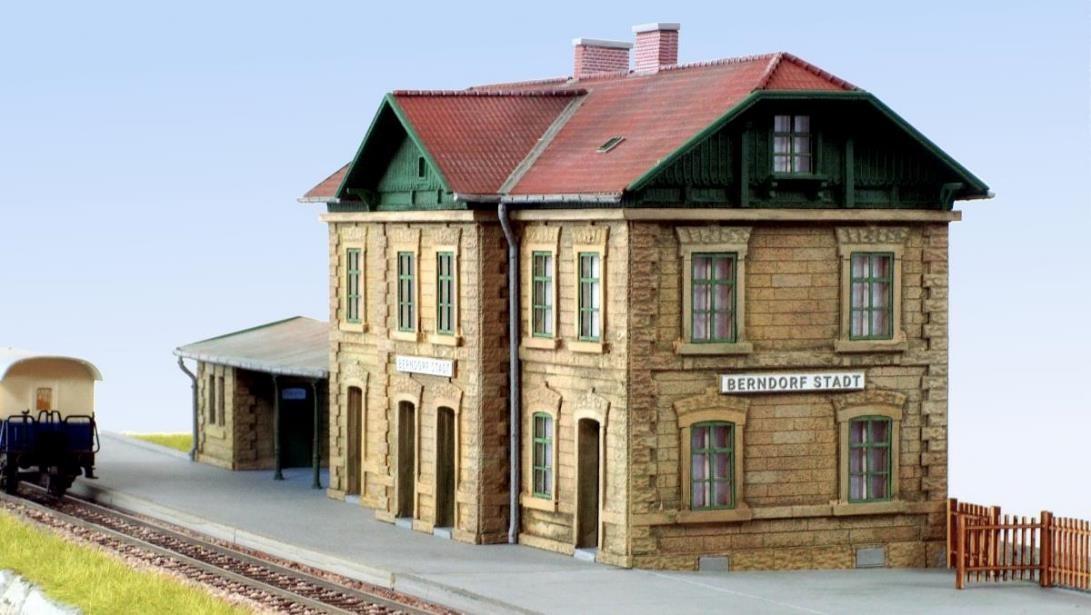 B-1010
The model is based on the original design with the open platform porch, as shown on old postcards. However, the uprights could not be reconstructed and were borrowed from the neighbouring station Pottenstein an der Triesting. The facades, characterised by rustic stones, also give a finely structured surface in the model. Details such as the wooden roof truss, the delicate rain gutters or the roof truss of the veranda, which allows authentic insights, are worth highlighting.