2022-11-05 03:33:09
News 2022.11 - S-Bahn Berlin BR 481/482
The prototypes are here!
The 481/482 series consists of electric railcars for conductor rail operation of the S-Bahn. It is the most frequently used series of the S-Bahn Berlin. In 1996, the first prototype quarter train was presented to the public. From 1996 onwards, 60 of the two-car quarter trains were delivered each year until the 500th quarter train was handed over in 2004.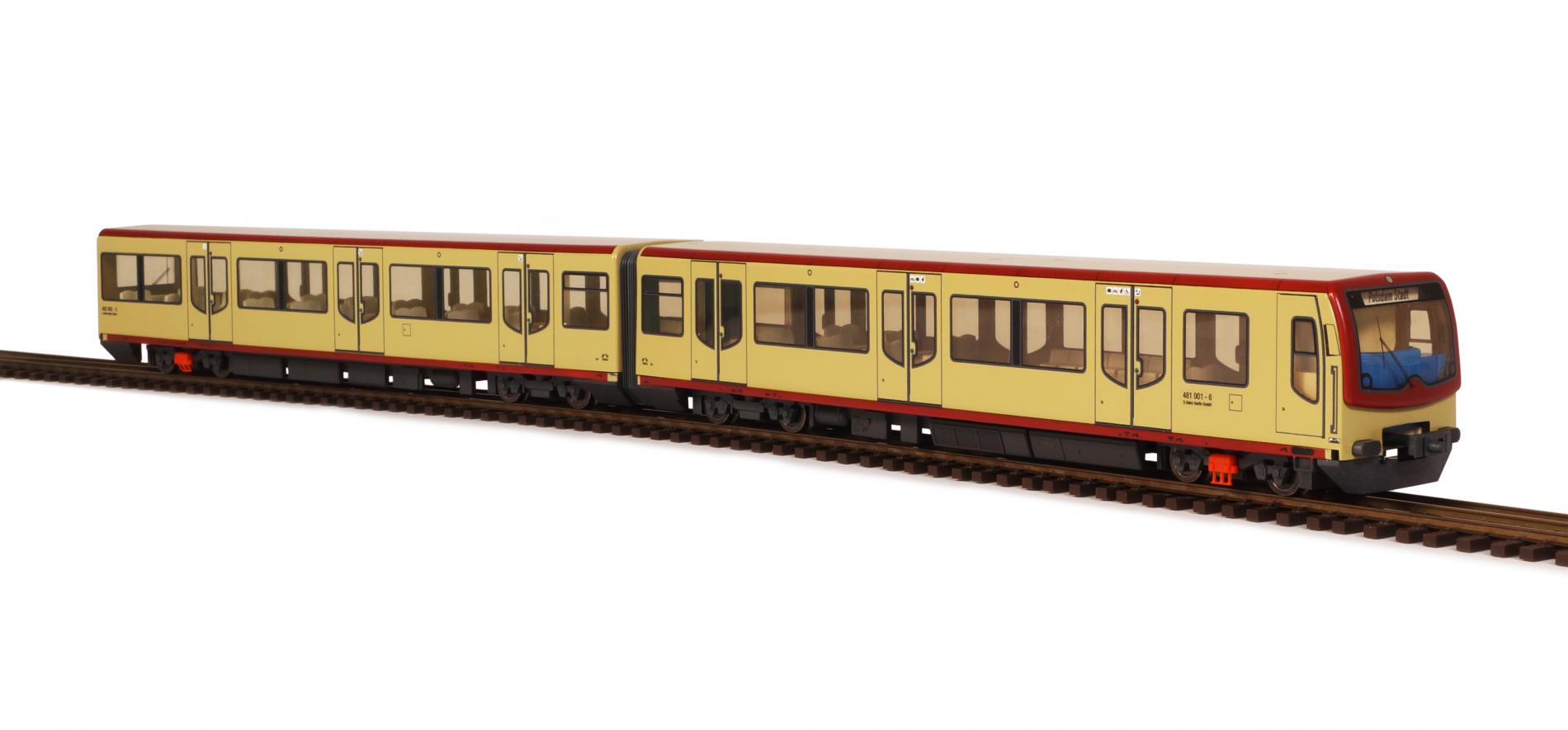 BSL-SNG-M
The new edition of the 481/482 series was accompanied by a thorough model update! The drive was revised and equipped with a modern circuit board and new LED change light. It now runs much smoother, and thanks to a traction tyre axle, the twin-engined quarter trains are also much more powerful. The total weight has been increased and can also be increased further if required.
The models of the sand-yellow prototype series are offered as a high-quality floor model (BLS-RDS-S) and motorised full model (BLS-RDS-M)! As with the models of the re-design series, motorised or non-motorised half-train sets with consecutive car numbers are offered. In order to be able to put together a four-part half-train at a later date, current-carrying models with interface and light are also offered individually (BLS-RDS-L).
Further number variations, as well as advertising variants, are being prepared. As with the last new HALLING models, various upgrades are available!