2022-07-09 09:35:22
News 2022.07 - S-Bahn Berlin BR 481/482
Redesign of prototype and model!
The 481/482 series are electric railcars for conductor rail operation of the S-Bahn. They are the most frequently used series of the S-Bahn Berlin. The first pre-series quarter train was presented to the public in 1996. From 1996 onwards, 60 quarter trains were delivered annually until 2004, when the 500th quarter train was handed over.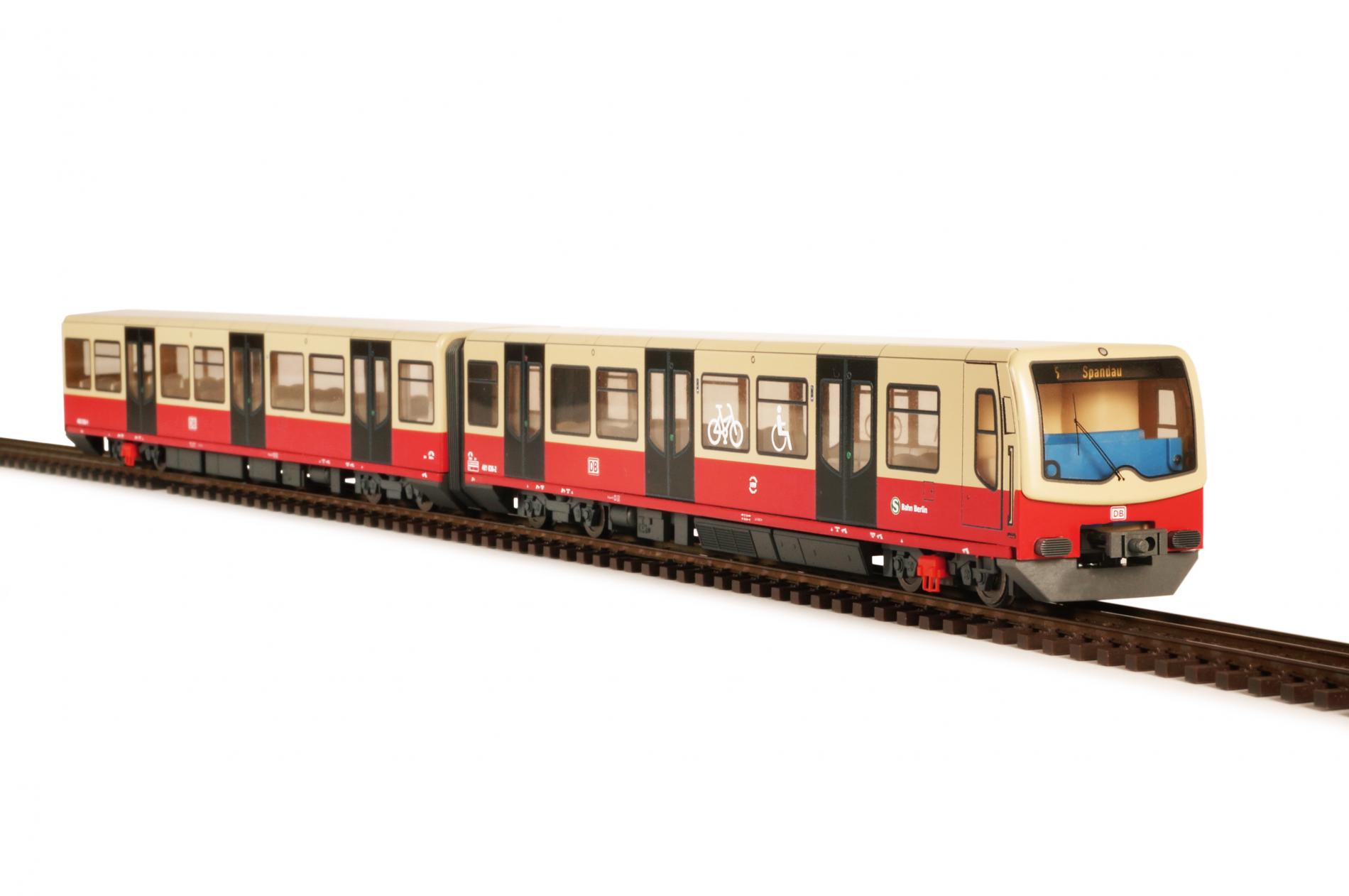 BLS-RDS-M
As part of an ongoing upgrade of the longevity project, it is planned to use them until the 2030s. Since 2019, the S-Bahn Berlin has been carrying out an overhaul and modernisation of over three hundred quarter trains. In this process, the vehicles are completely dismantled, freed from corrosion, the longitudinal girders are repaired if necessary, and then completely painted in a new "re-design" colour concept based on that of the 483/484 series. The project is to be completed by 2024.
As a result, the service life of the vehicles should be extended by another 15 years, or about 10 years after completion of the work. The new models of the 481/482 series were also repaired and modernised! The drive has been revised and equipped with a modern circuit board and new LED change light. It now runs more smoothly and thanks to a traction tyre axle, the twin-engined quarter trains are also significantly more powerful. The total weight has been increased and can also be increased further if required.
The models of the Re-Design series are offered as a high-quality floor model (BLS-RDS-S) and motorised full model (BLS-RDS-M)! In order to create a four-part half-train, current-carrying models with interface and light are also offered (BLS-RDS-L). Further number variations as well as advertising variants are being prepared. As with the last new HALLING models, various upgrades are available!