FERRO-TRAIN
FERRO-TRAIN, originally known as a manufacturer of brass models, has continued to develop. In the meantime, a healthy mix of small series models, the finest handcrafted models and plastic series models are produced. The fine equipment details for dioramas and systems complete the portfolio.

HALLING
Leopold HALLING originally founded his company for toolmaking, corresponding orders from model railway companies such as Stängl MODELLBAHNEN and FERRO-TRAIN and a pronounced skill in model construction made him the largest manufacturer of model trams in the world over the decades.

Stängl
Stängl MODELLBAHNEN were the first to develop narrow-gauge models for the Austrian market for series production! Few people know that Josef Stängl began designing simple tram models for Wiener Linien 50 years ago. When he retired in 2017, he handed over around 100 models and an immense wealth of experience.
2022-12-02
The Circle of Jaffa!
Many of you have already discovered the models we wanted to announce today in the webshop folder "In Production". The interest was so great that unfortunately some of the new models are almost sold out before we could announce them. Once again, we recommend ordering quickly, as we cannot promise that these models can be produced again!
Advent Calendar December 7th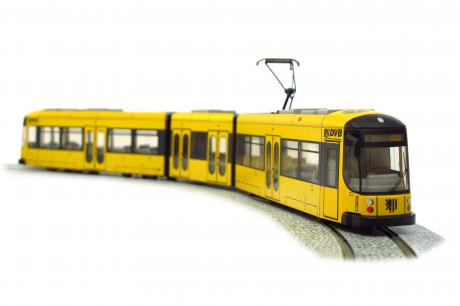 Dresden NGTD 8 DD 3-piece neutral, with drive
NGT-DRE-M is 24% off for Christmas!

Instead of € 239,00 today only 182,- !