2023-02-06 10:00:45
News 2023.02 - Mariazellerbahn Epoc 5
The Mariazell Railway - local transport steeped in history!
The place of pilgrimage Mariazell was one of the most visited tourist destinations in Austria-Hungary in the 19th century. The construction of a railway from St. Pölten to Mariazell had therefore been under consideration since the opening of the Western Railway in the middle of the century. The main line from St. Pölten to Kirchberg and the branch line to Mank were opened on 4 July 1898, and since then have been an Austrian landmark and historical local transport in one!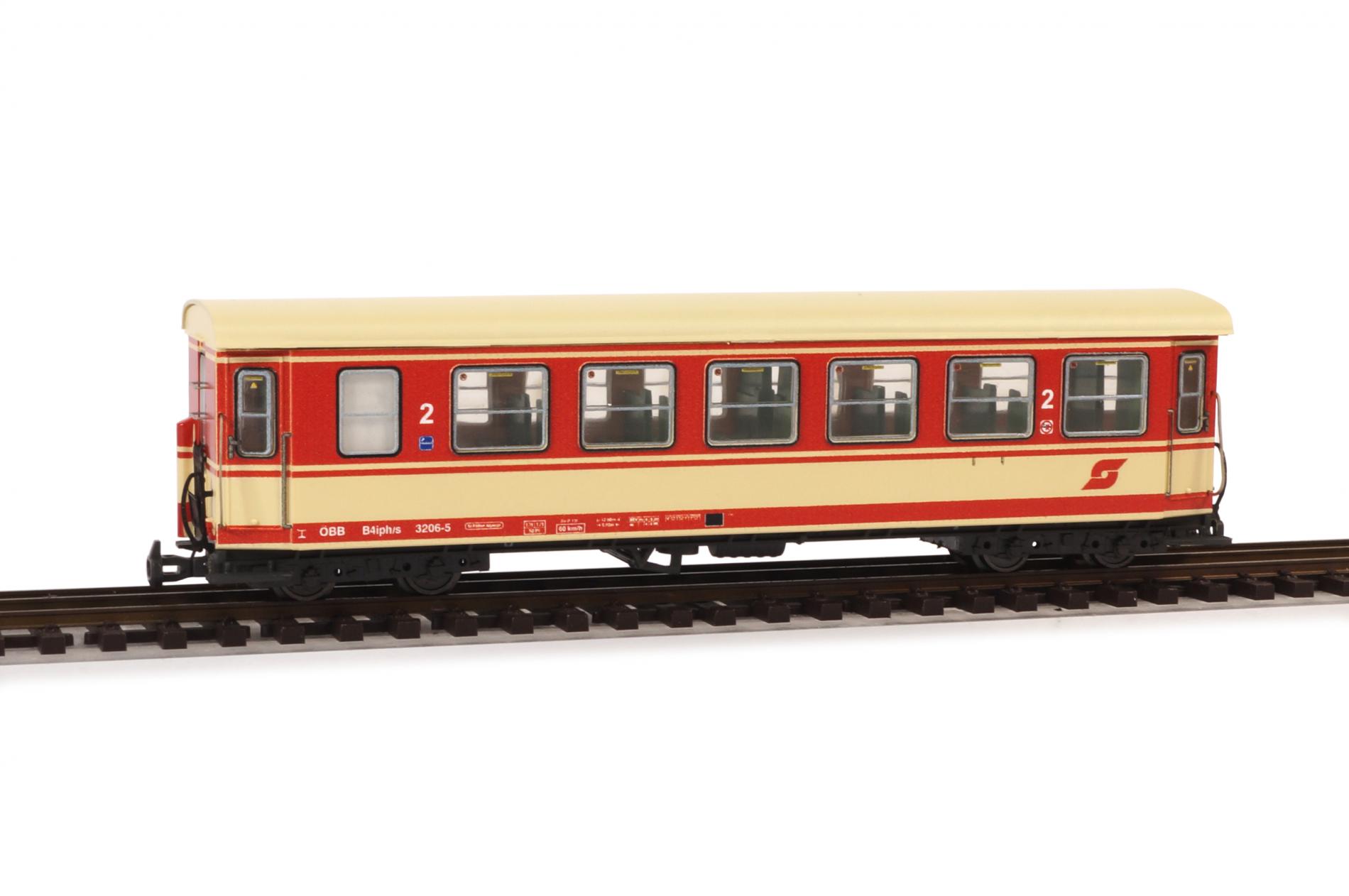 725-506-M
Because of the difficult terrain, the railway was to be built as a narrow-gauge line. As with all narrow-gauge railway projects in the Danube Monarchy, the gauge of 760 millimetres was specified by the military administration, as vehicles were to be conscripted for war service on the railways in Bosnia-Herzegovina if necessary.

The three new models of the Jaffa coaches fit perfectly into the already delivered models of era 5 and yet each one is unique. Two of the wagons were not equipped with the otherwise so common Webasto heating and therefore do not have the maintenance hatch on the wagon side. The third in the bunch is a "colourful dog". Not only is it one of the few traffic-red Jaffa, it also has a completely red "nose". The brake housing on this wagon does not have the classic band pattern.