2023-05-31 06:49:46
News 2023.05 - Halberstadt
The "Kleine Bahn Ganz Groß" invites to Halberstadt!
We are very excited and have again a little surprise in the luggage! The Reko Tw 29 is a real little Halberstädter and presents itself solemnly in the finest museum livery, as it can be admired at the parade of historic tramcars on the weekend 03 / 04. 06. The models are available now, as always gladly online or even better in Halberstadt in the sports hall booth S03!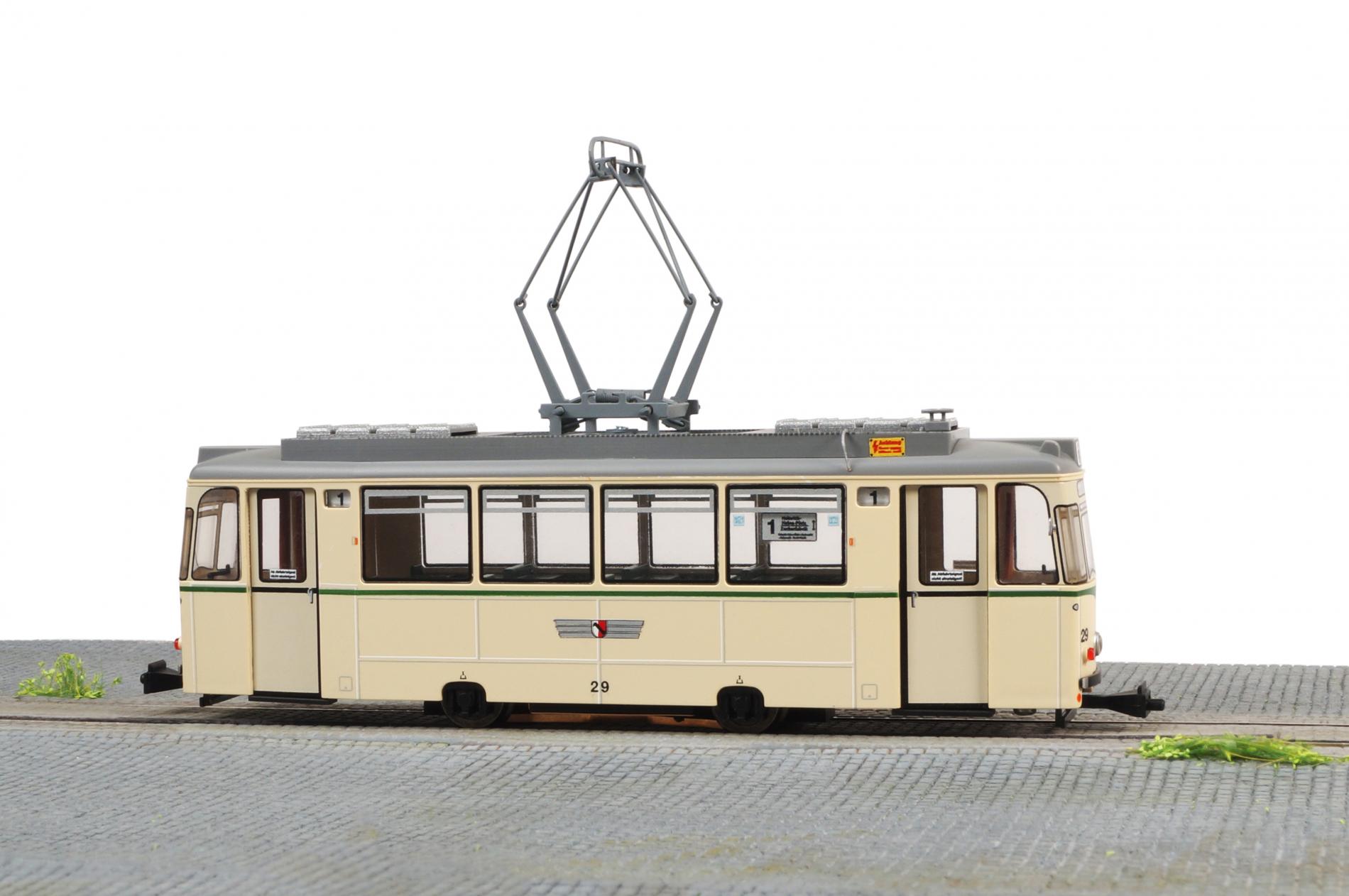 REK-HM9-M
The Halberstadt tramway is one of the smaller tramway systems in Saxony-Anhalt. In the district town of Halberstadt, located north of the Harz Mountains and with a population of about 41,000, the electric tramway has been in operation since May 2, 1903. Due to poor maintenance during the GDR, the tramway network was on the verge of being discontinued at the end of the 1980s. After German reunification, the tracks and overhead contact.