2022-03-18 19:46:33
News 2022.03 - Subway Vienna Type X
The motorized models are available!
The motorized models of the Vienna X-Wagen are equipped with direction-dependent red-white alternating light, which shows off the characteristic light band under the windscreen to exemplary effect. Even the three large monitors of the driver's desk are individually illuminated and bathe the highly detailed driver's cab in soft light.

All this is controlled by a specially developed circuit board with NEM658 Plux16 interface. Digitisation with the appropriate decoders (Item No. MX630P16) can easily be done by yourself or ordered ex works as an upgrade (Item No. WUX-DIGITAL).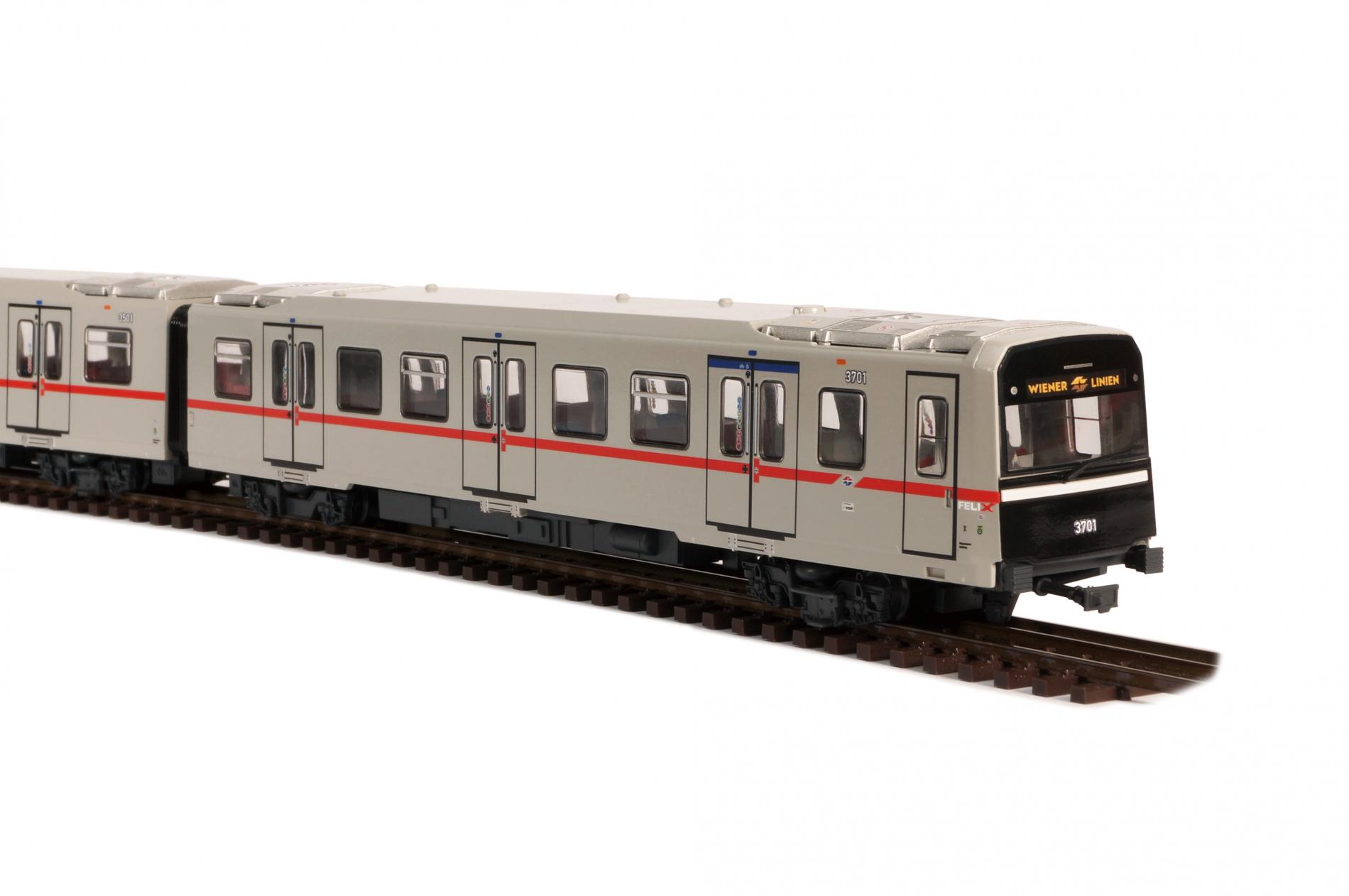 WUX-3TL-M
The X-car models are offered as three-part half trains that can be assembled to form a whole train with an impressive 1.280 mm. For those who do not have enough space in the display case, we offer individual driving trailers that provide the half train with a dignified, if not completely exemplary, end piece.
It is recommended to operate both the four-part and the six-part sets prototypically with two motor coaches. The Type X of the Vienna Underground, also known as the "X-car", is the third generation of high-floor traction vehicles.
After the legendary Silver Arrow (Type U) and the popular V-car, the X-car now represents a further development of the proven principle. It has been successively produced by Siemens since 2018 and delivered to Wiener Linien since 2020. The first models are now also available and are in no way inferior to the big role model!