2022-11-18 20:06:06
News 2022.11 - Garsten Advent
The new Christmas Wagon is here!
The Garstner Advent is one of the oldest and most beautiful Advent markets in the country. Since its beginnings in 1977, it has endeavored to express the genuine tradition of the region. Down-to-earth handicrafts, quality exhibitions and the atmospheric market "Am Platzl" in front of the baroque collegiate church make the Garstner Advent a place of encounter.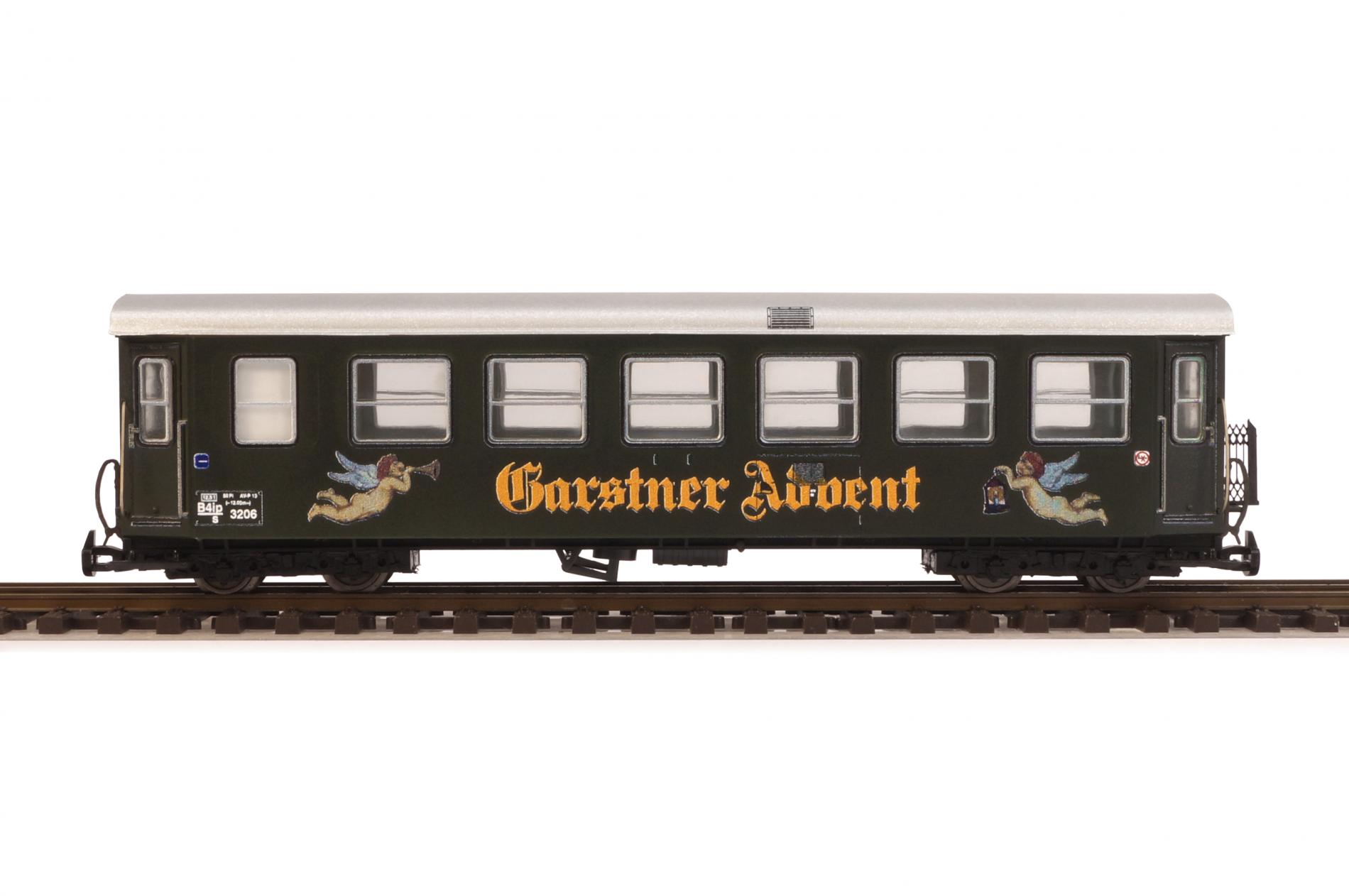 725-606-GA
The narrow-gauge Steyrtal Railway ran from Garsten via Grünburg and Molln to Klaus, with a branch line from Pergern via Sierning to Bad Hall in Upper Austria. Today it only operates as a museum railway and offers special trips during the Christmas market and beyond.
From 26/27/11, 03/04/12 and 08/12/2022 the 46th Garstner Advent will open its doors and the Schmalspur Modulbaugruppe will be there again with its exemplary small Steyrtalbahn layout. The H0e special model can be purchased on site* for the one-off special price of € 70.00, or ordered from us as usual. We look forward to welcoming you soon in Garsten!
* Very limited number of pieces available!