2023-09-11 10:04:49
News 2023.09 - Vintage Tram Lissboa
150 years of the Lisbon tramway!
The Lisbon tramway, Portuguese Carros eléctricos de Lisboa, has existed since 1873 and has been operated electrically since 1901. We would like to congratulate the great city and its tram on its birthday and dedicate a model from what was probably the most beautiful era in its history.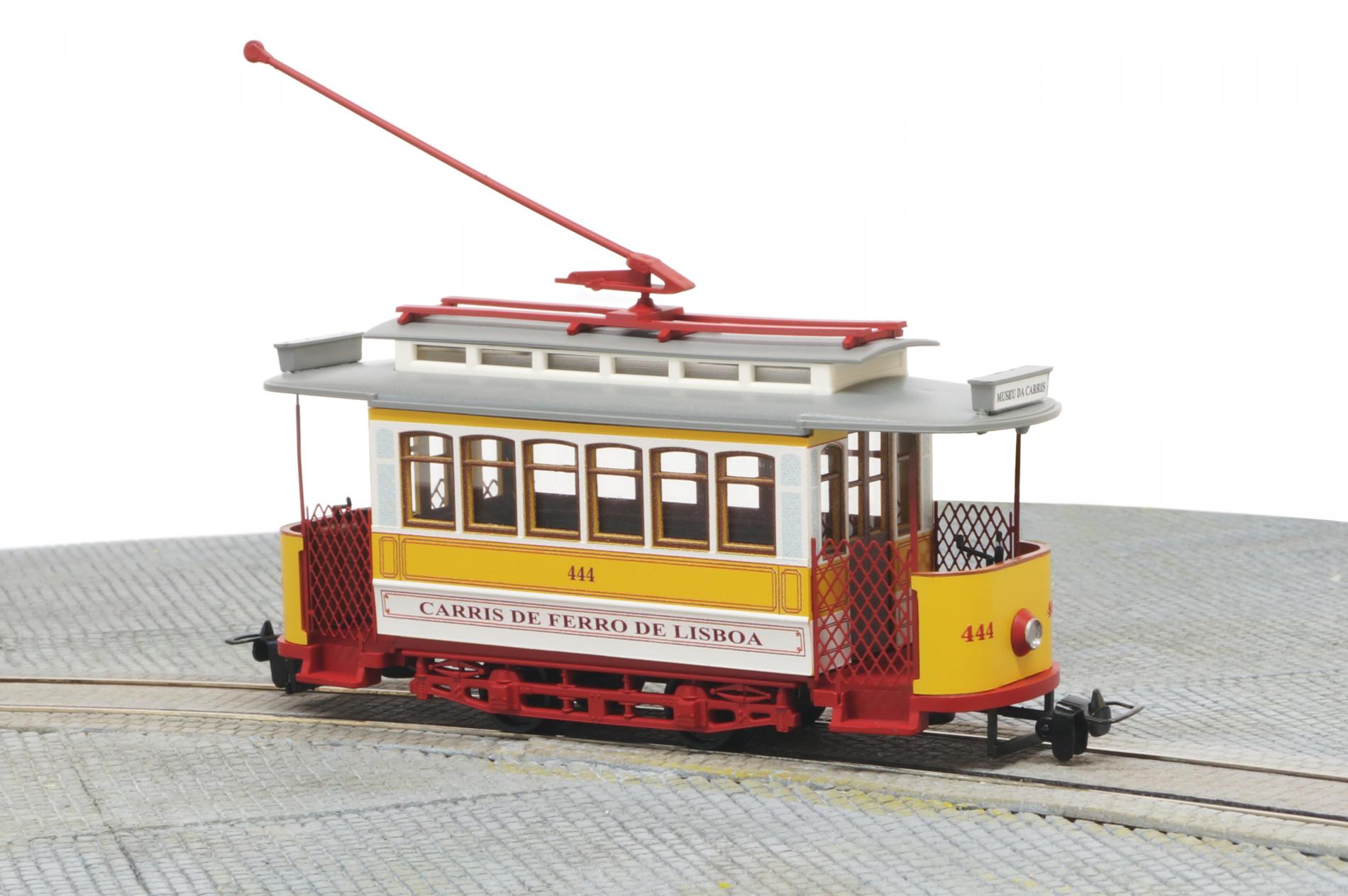 OLD-L44-M
The line network, which is now only 25 kilometres long, is operated by Companhia Carris de Ferro de Lisboa, or Carris for short. The narrow tracks, the partly historic rolling stock and the charming routing with steep sections and tight curves through the narrow alleys of Lisbon's old town are particularly popular with tourists.

The model is based on the Tw 444 which started its service around 1920 and today has found its old age home in the Museu de Carris. The enclosed decals allow it to be operated as a museum vehicle or on the historic lines (Rossio/Areeion, Alto de São João/Belém).