2021-05-10 09:03:39
News 2021.05 - Vienna Type A
The "Heidelberger" Type A!
The war broke out, resources became scarcer and the KSW, "Kriegsstraßenbahnwagen" or "War Tramcar", was built. Almost 700 of the trams were built in Uerdingen and Heidelberg in lightweight construction and easy to maintain, with plenty of standing room and therefore a high number of passengers.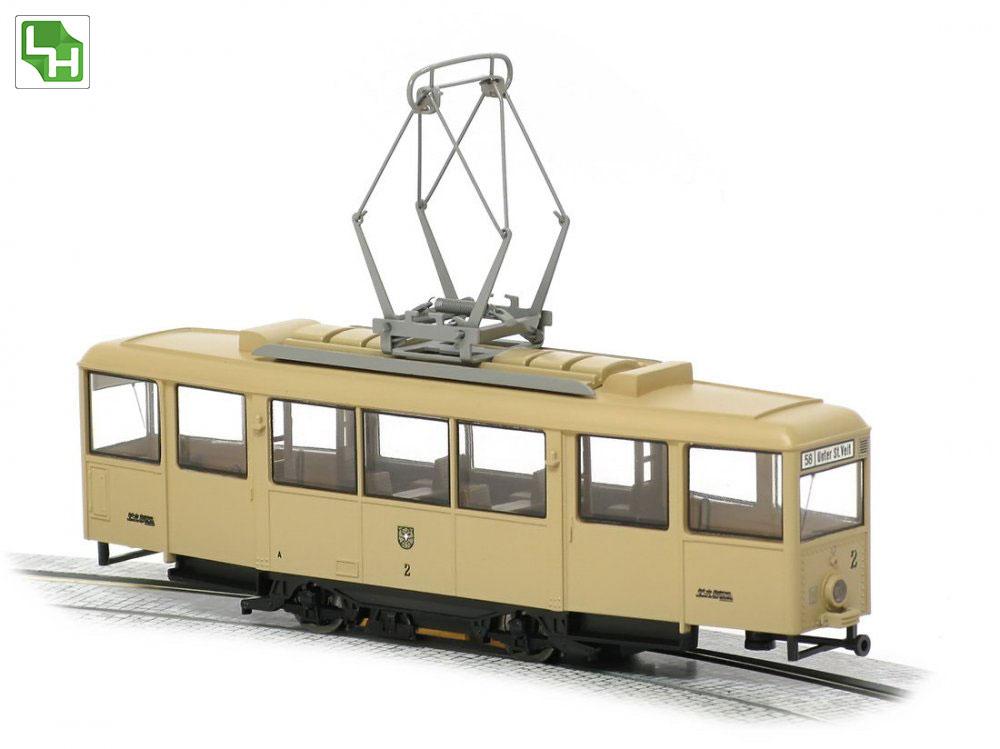 KSW-WLS-M
The many different types of tram cars in Germany were of course a great burden for the individual companies in terms of maintenance and individual parts inventory. The "Reichsverkehrsgruppe Schienenbahnen" was supposed to fix this with a standard tram car. It was named "Einheitsstraßenbahnwagen", in a cheer burst of inspiration, but that never happened.
Vienna also received 30 KSW from Heidelberg just before the end of the war. The "Heidelberger" could not be put into operation until 1945 and initially retained its camuflage "Schutzanstrich". The current small series shows the KSW in this first colour scheme until around 1949. The models are based on the KSW model from Stängl Modellbahnen, which LH has equipped with new clear and finely printed windows.