2021-07-15 11:42:47
News 2021.07 - Munich War Tram
The "Heidelberger" in Munich!
The MVG Museum on the Ständerstrasse site houses and maintains the characteristic combination of the 721 War Tram and the matching 1509 i-Sidecar. The railcar was built in 1944 and was last inspected in 2018.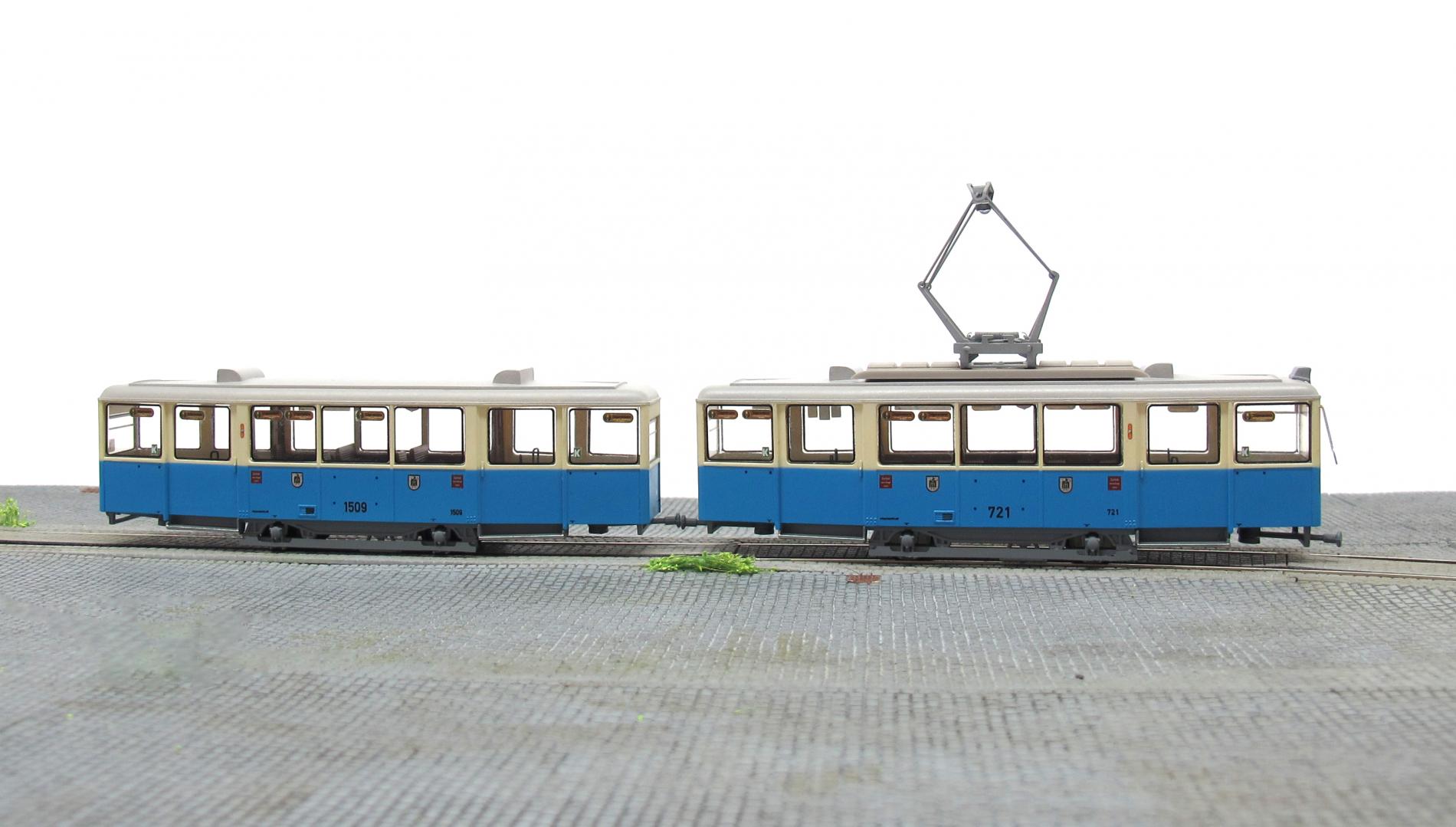 KSW-MUE-M
The 721 and 1509 models were designed almost as lovingly by HALLING Modelle and reflect many of the typical details. Dainty accessories made of metal imitate handle bars in the interior, and an extensive decal sheet allows easy customization of the extraordinary small series model. The series is strictly limited to only 90 pieces, but can be reissued if there is a correspondingly lively interest!

The KSW or War Tram car was designed as a replacement for the wagons destroyed in World War II: material-saving lightweight construction, easy to maintain, and with plenty of standing room and thus a high number of passengers. Around 700 of the mostly wooden wagons were delivered to over 20 cities, including Stuttgart, Munich and Cologne, between 1943 and 1950.