2023-03-13 16:10:03
News 2023.03 - Mit Bus und Bahn - Pinzgauer Lokalbahn
Available again after 25 years!
Once in 1998 the model railway manufacturer Stängl MODELLBAHNEN in Lunz am See produced a small but fine edition of narrow gauge models based on the Pinzgau model! The year before, the two ex-Mariazell ÖBB B4ip /s 3243-8 and 3244-6 were reworked and painted light grey and decorated with the colourful advertising of the "Salzburger Verkehrs Verbund". The models were in great demand, and the number of units produced was just enough to fill the proverbial hollow tooth.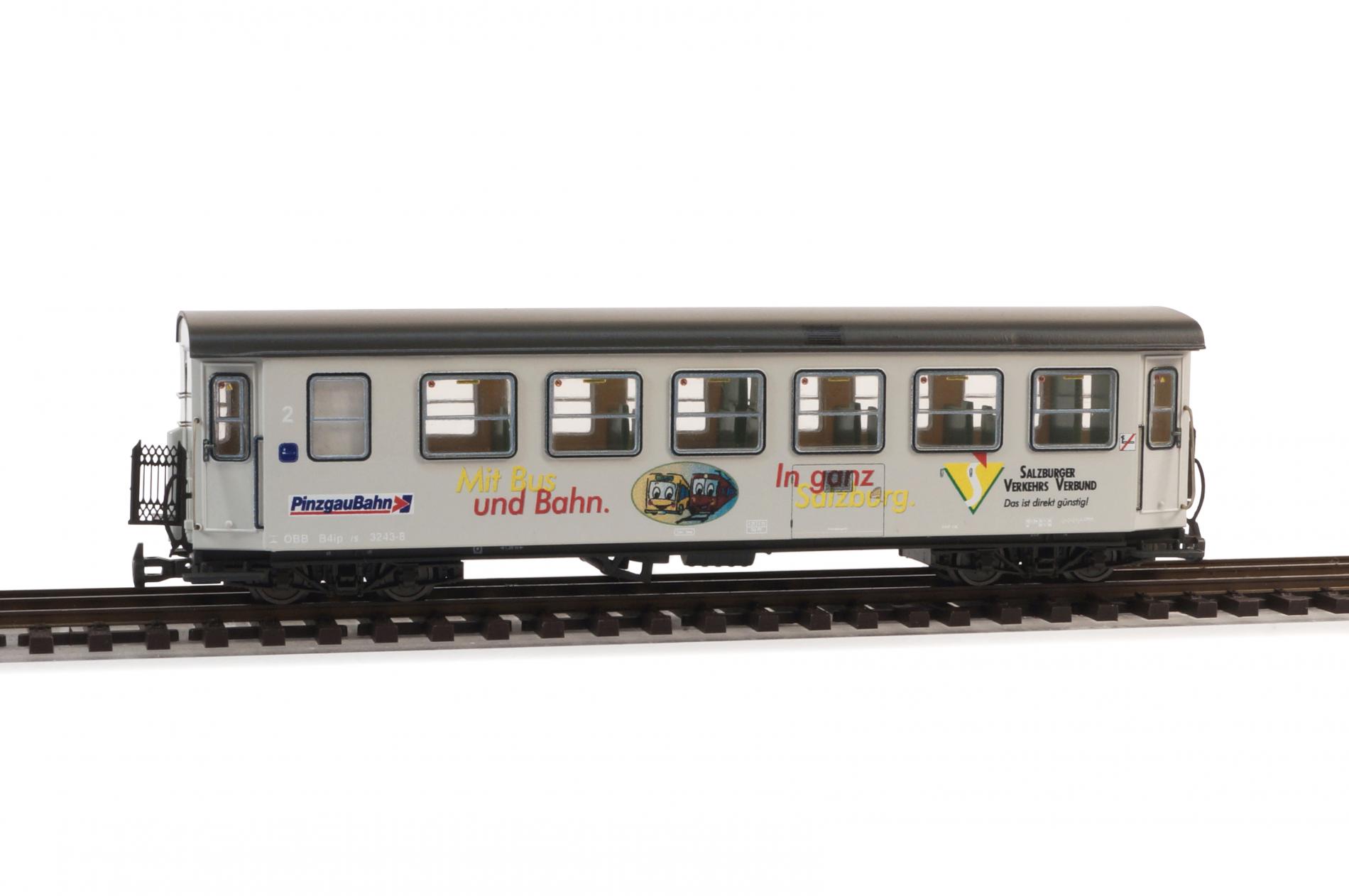 725-643-P
Over the next 25 years, the models were fiercely traded on the internet, sometimes at high prices. These bad times are now over, the highly sought-after models are finally available again! As with the first edition, the models are manufactured strictly according to prototype, are equipped with prototypical bogies and frames, and are offered in quite small quantities.