2023-02-20 11:01:33
News 2023.02 - Viennese "Tichy E1"
Finally available again!
The beginning of March is finally the start of the season at the Tichy ice cream parlour! And the long out-of-print and almost equally legendary "Tichy E1" is also back in time. This time the Wiener Linien articulated railcar type E1 with the number 4523 carries the seductive gang advertising and also the optional roof panels are again in stock in sufficient quantities!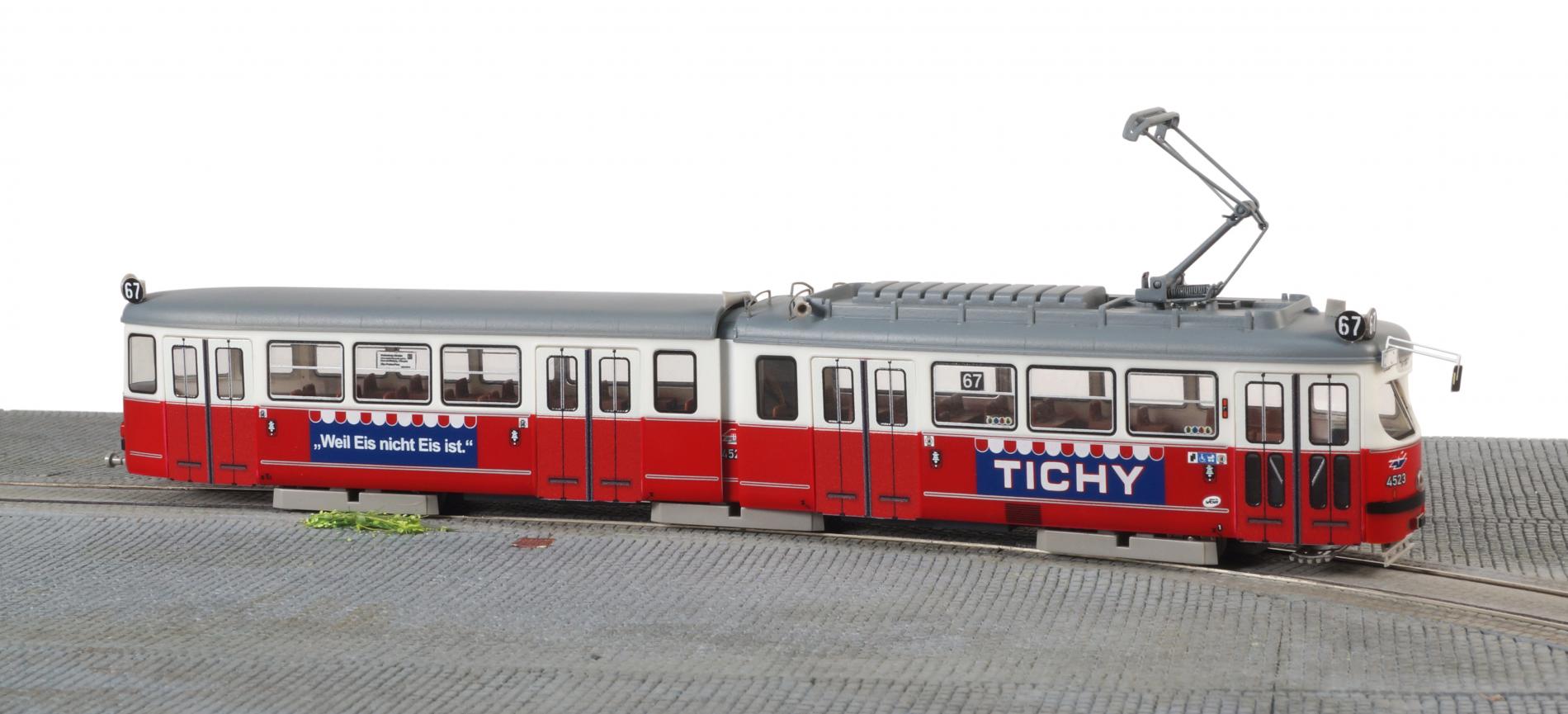 WE1-623-M
The ice cream parlour Tichy at Reumannplatz in Vienna's 10th district Favoriten opposite the Amalienbad is famous for its patented ice cream apricot dumplings. At the opening of the season in March or on peak days, long queues of customers form. In the high season, the parlour has up to 10,000 customers a day, who are supplied with ice cream by 70 employees. There is also a garden in front of the restaurant, which is very popular in summer.