2023-10-23 16:27:38
News 2023.10 - Viennese Cube Clock
The Vienna Cube Clock - a timeless classic!
The first cube clock was already installed in 1907 next to the Vienna State Opera at the intersection of Ringstraße/Kärntner Straße. Even though the size, technology and dials were to vary over time, the basic shape always remained the same over the decades, which somehow also makes the design "timeless".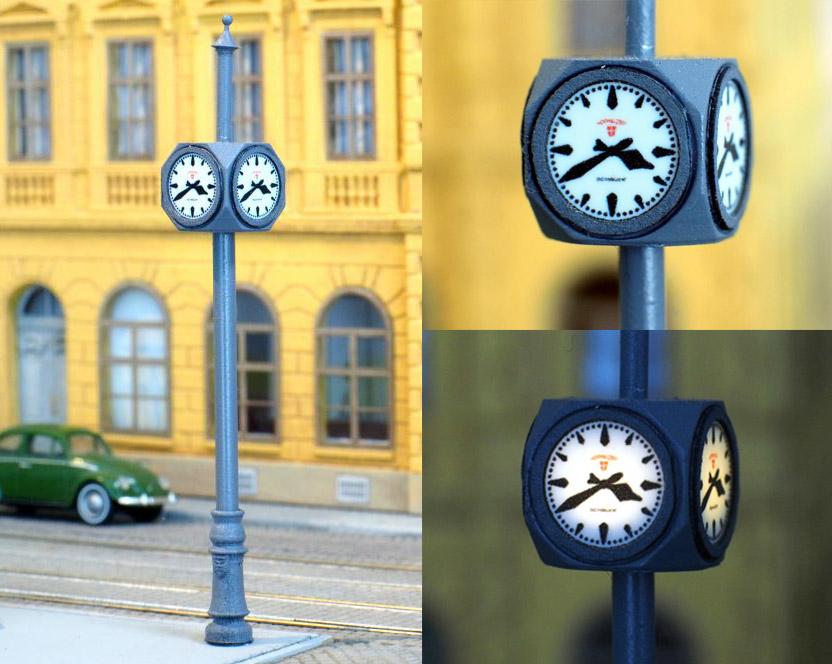 B-3010
From the very beginning, the clocks were controlled centrally, initially by wire and later by radio. The so uniform time display was therefore shown on the traditional dial as "standard time". One hundred years after they were first put into operation, the city of Vienna seriously considered making the clocks disappear. Even though everyone is equipped with watches on their wrist or smartphone and can always read the time, this announcement caused outrage - a muads bahöö as the Viennese say. People don't want to have to do without their beloved street furniture.
Afterwards, Wiener Städtische Versicherung ensured the continuity of the clocks by using the dials as advertising space and redesigning them, much to the displeasure of the Viennese. Today, many of the clocks show up again in traditional design. The model shows the clock in its largest version of 105 centimeters side length with anthracite gray color scheme and historical mast. The built-in LED ensures good visibility even in the dark. The clock is even correct twice a day, namely at 10 minutes past half past three both in the afternoon and at night!