2022-10-28 21:51:03
News 2022.10 - Viennese Tram c4 Series
The fourth c4 is ready!
Just in time for the Viennese model building fair, we can present another new type c4 tram car from the capital: 1371! The fourth model in the series is the third last one built and comes from the last delivery series from 1977.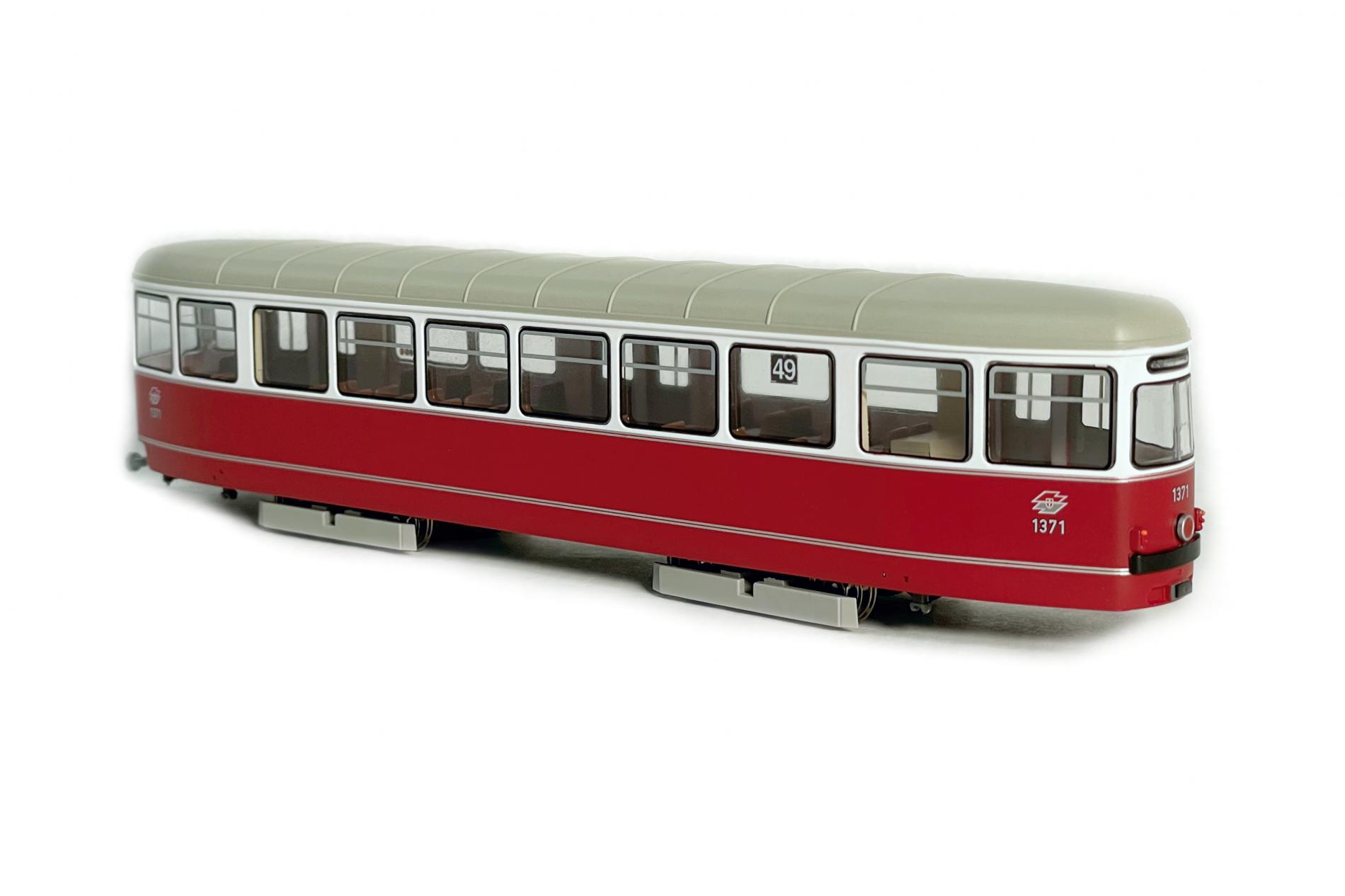 WC4-B71
The special feature here was that these coaches were equipped ex works with a new type of automatic Brose target film equipment, which was, however, removed again by 2008 due to a lack of spare parts. The model here reflects the condition as of 2009 without Brose boxes, although the window arrangement still gives the car away.
The fourth c4 also fits perfectly with the Halling E1 models. In accordance with the stationing in the west of Vienna, new line decals for lines 2, 49 and 62 - for both a railcar and c4 1371 - are included with the sidecar as decals. As usual the model is fully assembled and has an illuminated tail light.