2021-05-28 09:32:18
News 2021.05 - Flexity Gothenburg
The first form novelty 2021 of HALLING Models!
The M33 Flexity Gothenburg is a classic bogie driven articulated tramwith alow-floor interior. The Västtrafik and Göteborgs Spårvägar, assumed that the delivery of all 40 new trams will be completed in 2022.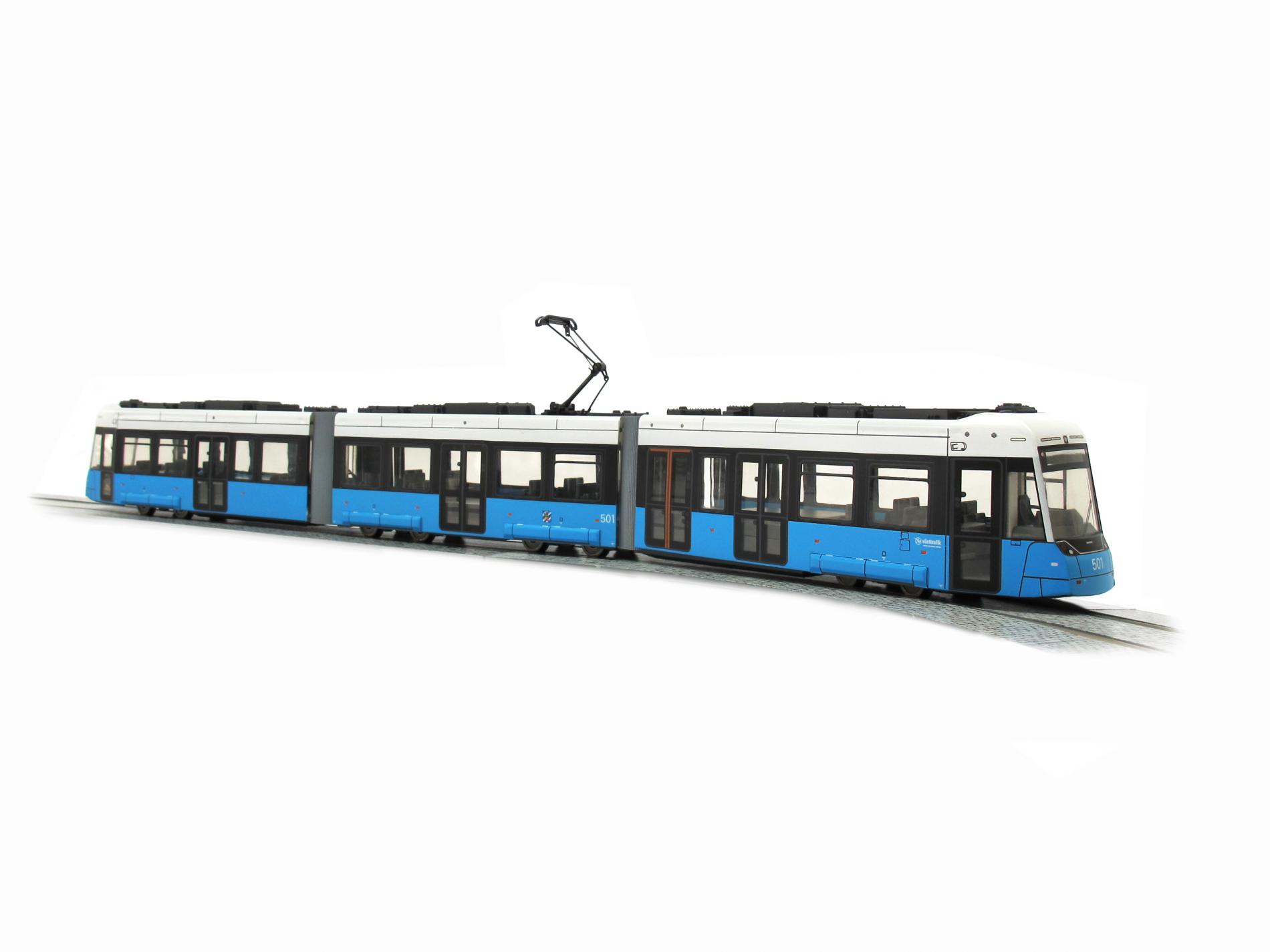 GOE-M33-M
From the detailing of the roof components down to the chassis, the first form novelty in 2021 from HALLING Models sets new standards! Completely designed from scratch and with innovative bellows joints, the Flexity Gothenburg models can take incredibly small radii.
The new M33 trams in Gothenburg will replace some of the oldest trams, the M28 and M29, and thus increase the share of low-floor trams.
The NEM658 (Plux16) interface allows easy digitization, the models are also available digitally on request. Shortly, a retrofit kit for directional lighting of the models will also be available. The models come with two very extensive decal arches: the Decals A serve the individual elevation of the door areas. The back glass decals (Decal B) offer four different lines and goals to choose from.