2022-04-23 12:10:48
News 2022.04 - The Observation Cars
New observation cars for the cog railway!
The new edition of the popular cog railway observation cars combines modern small series production with traditional craftsmanship. The models are based on the GERARD models, that the model railway visionary Gerhard Riedel published as kits over 30 years ago.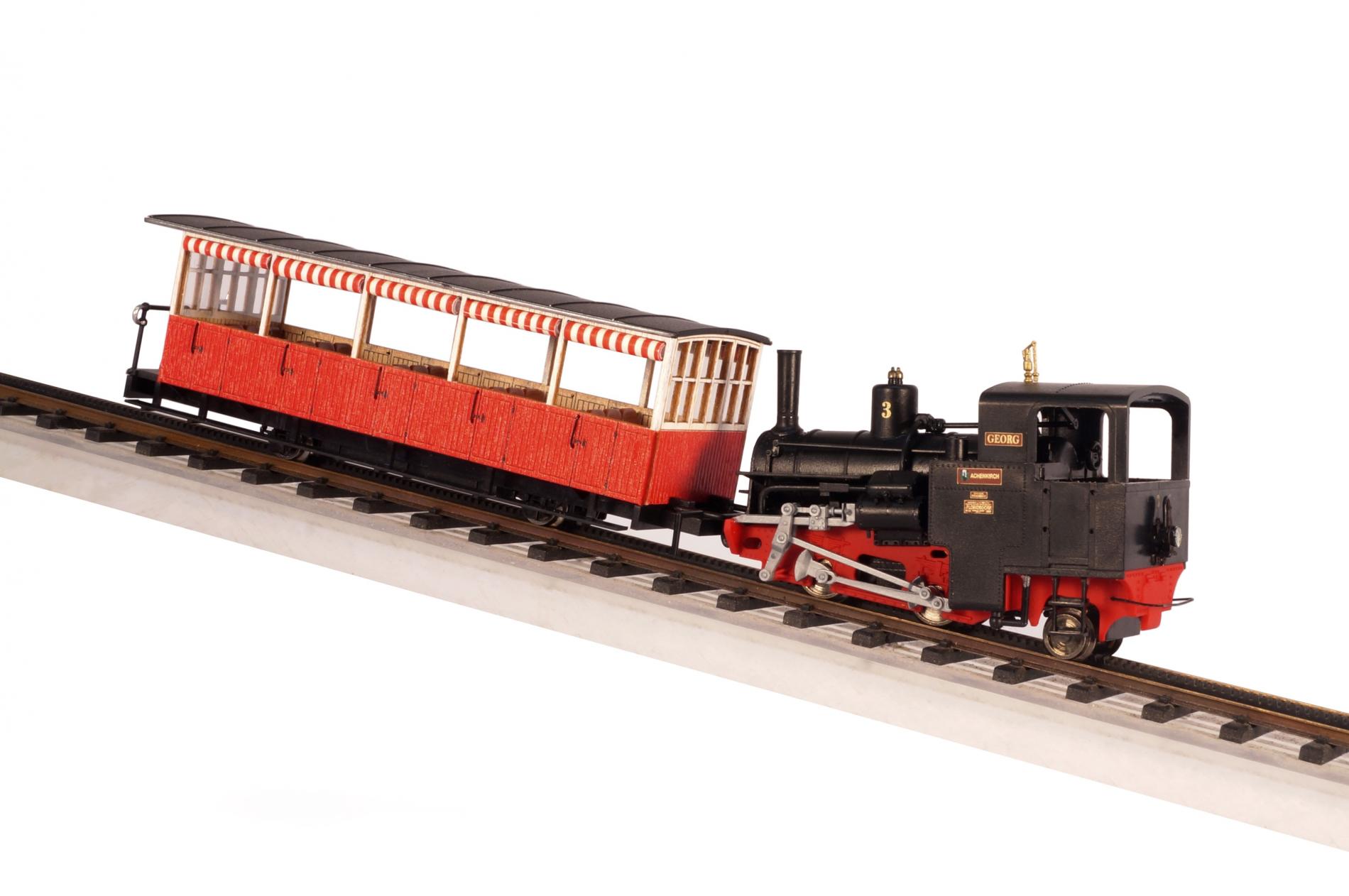 1021-07 / 1070-03
The superstructures of the new observation cars are laser-cut from high-quality wood and printed in fine detail thanks to the modern UV printing process. An abundance of fine accessory parts is included and allows the individual design of the model.
The red and white model is perfectly suited as an observation car for the Achenseebahn models. The blue-white and green-white models do not follow any concrete model and can be used universally.
For the electrification of the model the material set ZRS1025 is available. The installation allows the current to be drawn via the axles of the model and thus enables the current coupling with a locomotive model or the installation of interior lighting.