2022-10-07 21:56:17
News 2022.10 - Three Pinzgauer Railcars
The new ones with the red doors!
After the VTs 17, VTs 13 and VTs 16 have now also been uniformly equipped with red doors during the regular overhaul. All models of the 5090 series are motorized with the new quiet drive. They have an NEM651 interface, can be digitised with a few hangs and are prepared for easy sound installation.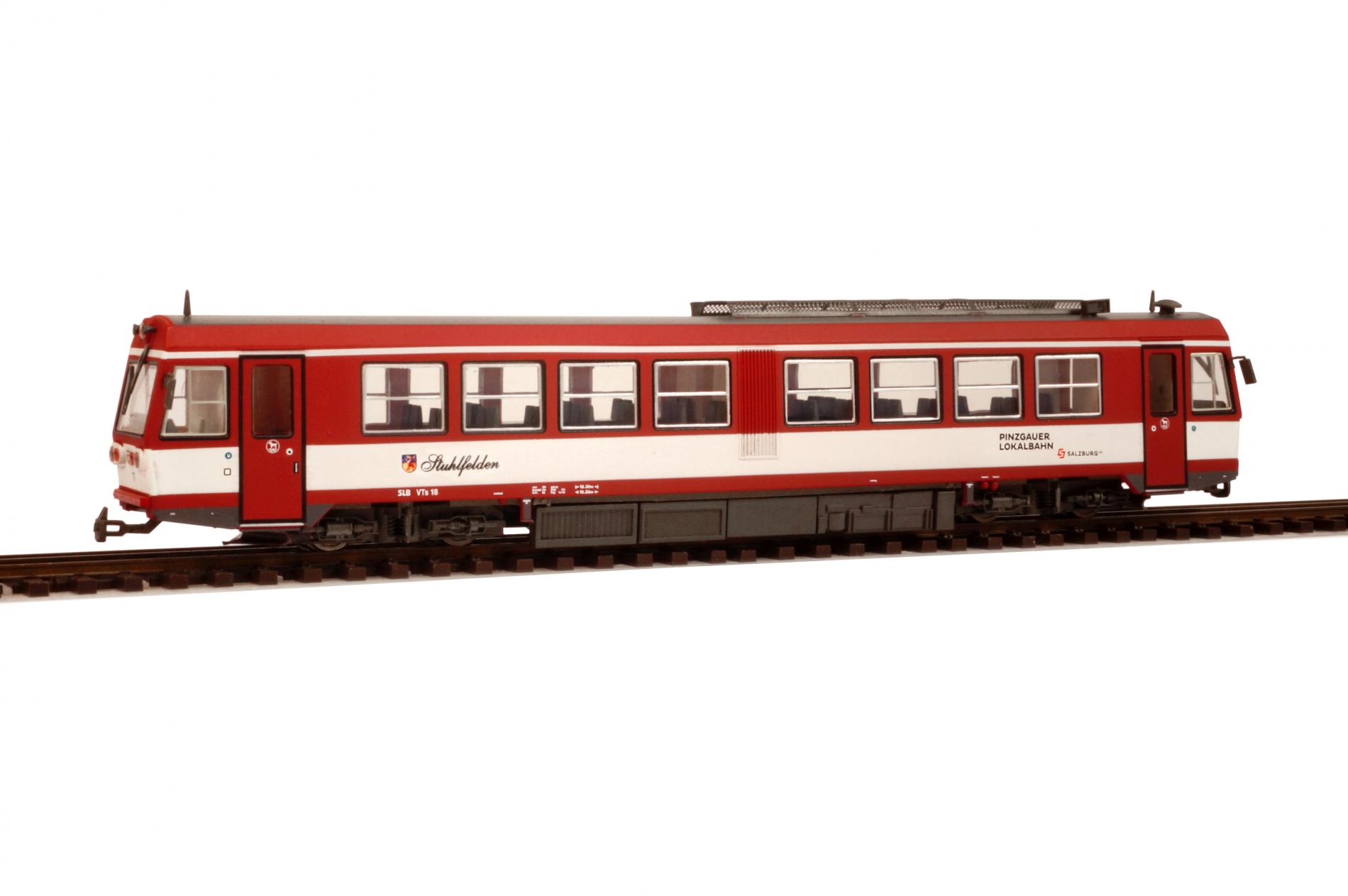 H90-16G
The Pinzgauer Lokalbahn is a narrow gauge line with a proud past and a great future. Whether storm or flood, not even great misfortunes seem to stop the Pinzgauer. While other lines in Austria have to cut back, the PLB grows year after year.
The route is close to our hearts not only because of the warmth and proverbial resilience of its inhabitants, but also because of the magnificent landscape and the colourful and diverse vehicle fleet. This explains the abundance of models waiting to adorn your little Pinzgau railway. All models listed below are in stock!