2023-09-04 09:47:55
News 2023.09 - Flexity Berlin
The Flexity Berlin is back!
When we announced a small series of the Berlin Flexity models in May last year, we were somewhat surprised by the popularity of the models. The models created by completing the overproduction were sold out within days, which also caused some resentment. All the more reason for us to present the first models of the new edition 2023!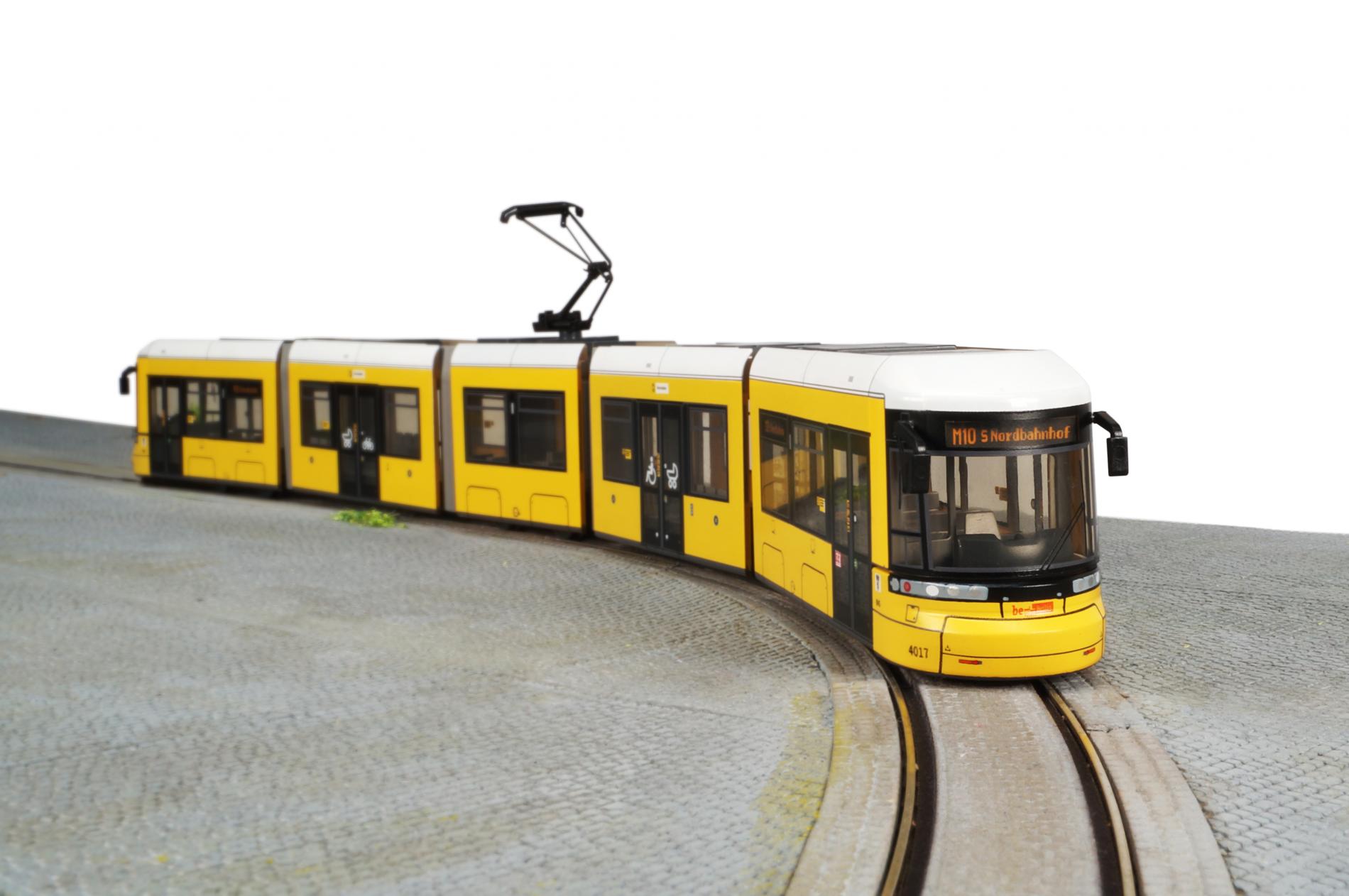 VAR-B17-M
The current new edition includes four new car numbers of the popular five-car Flexity Berlin! Car numbers 4003 and 4017 are now ready and will (presumably) also be available for purchase for a little more than a few days. The next two car numbers 4027 and 4034 will be finished in the next few weeks and announced separately!