2022-07-02 02:17:22
News 2022.07 - NÖVOG V9 and V15
A new model from A to Z!
It would almost be easier to describe everything that has remained the same than to list all the innovations that are now packed into the new 2095 locomotives! From front to back and from the chassis to the roof - a completely new model!

A few weeks ago Josef Stängl, the founding father of the Austrian H0e scene, was amazed. The 2095, which he had made for so many years and in so many versions, had received a comprehensive model update. "It's great what you can do these days! I wish all this had been available in my days!"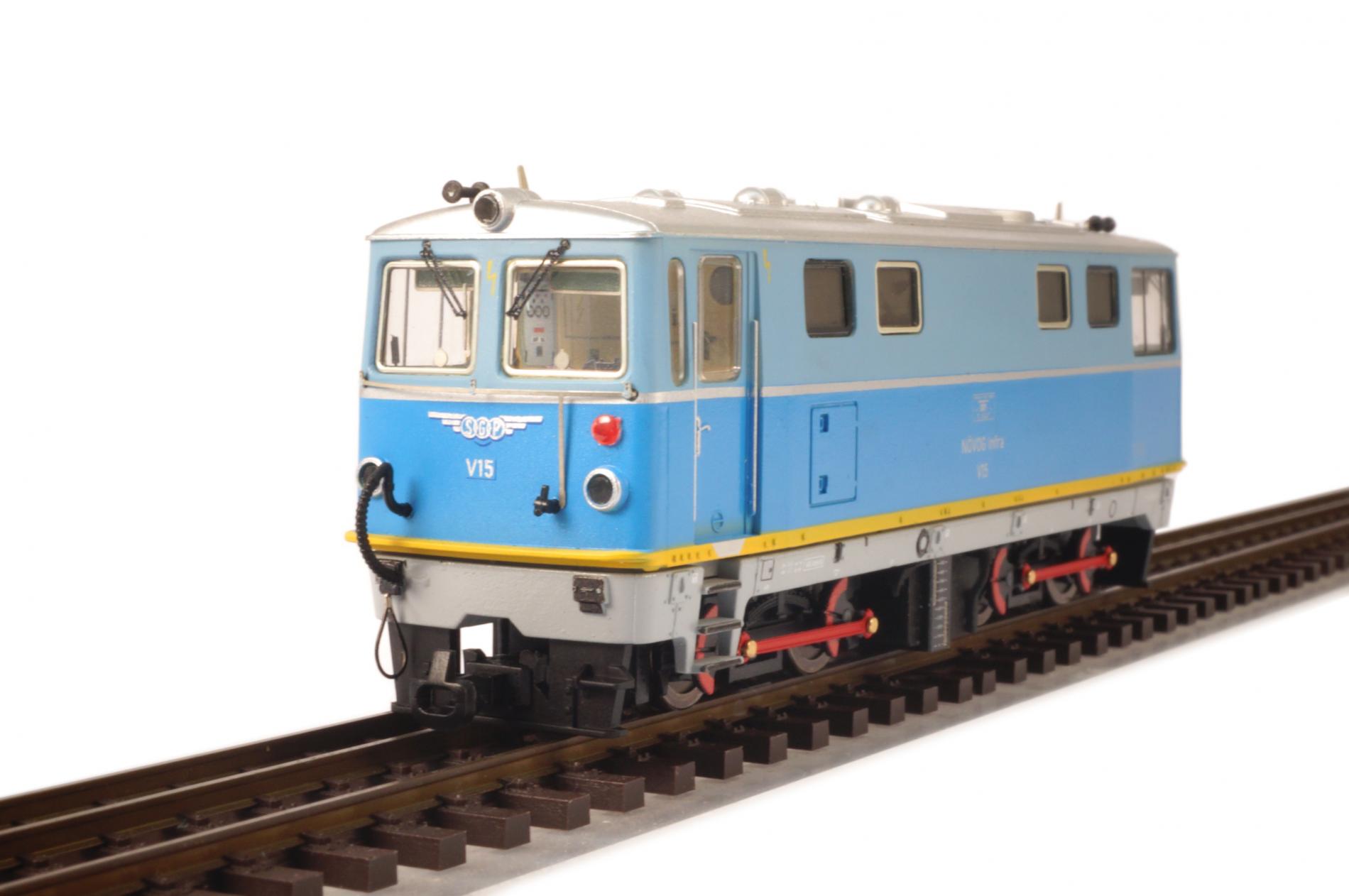 205-615-A
All models of the 2095 now come with new drives that offer smooth running characteristics and an extremely high traction weight without the use of traction tyres. The chassis has also undergone some visual changes. In addition to the elaborately printed wheel weights, the tank, battery box and sanding nozzles have also been completely redesigned and are much more detailed now. The free-standing pipes and metal applications are one highlight, but by far not the last.
Using an elaborate, multi-coloured print, the heavy, sturdy metal frame of the 2095 from Stängl MODELLBAHNEN has been modelled on the large prototype machines and the effect could not be more impressive. The new PCBs offer a whole range of features! Thinner and flatter thanks to a recess for the decoder, they also allow retrofitting in older models.
The LEDs, which are now plated through, are available in warm and cold white versions to replicate both the bulbs of the classic 2095 and the modern LEDs of the refurbished traction units. For the first time on a 2095 model, both new models are equipped with functional red reversing lights. The V9 carries them in the characteristic "bonnet" on the roof, the V15 as a "beauty spot" just above the headlights. The function can be unlocked on all new drives and complete retrofit sets with light guides and red light nails for older models are also available.
And because this is still not enough, not only the additional parts but also the interiors have been completely revised. The new technology allows an individual tuning of the accessories to the prototype, which was unthinkable before. From the design of the rear interior wall to the characteristic sun visors and the fire extinguisher in the corner, everything is reproduced true to the prototype. The fronts of the new models are upgraded by multicolour printed metal parts that are only a few tenths of a millimetre thick. The effect is so surprising that you would think you are looking at a new model. The filigree windscreen wipers alone would be reason enough for joy! The wealth of details and innovations that this model update has brought to what is probably the most traditional of all H0e models in Austria is hard to grasp.